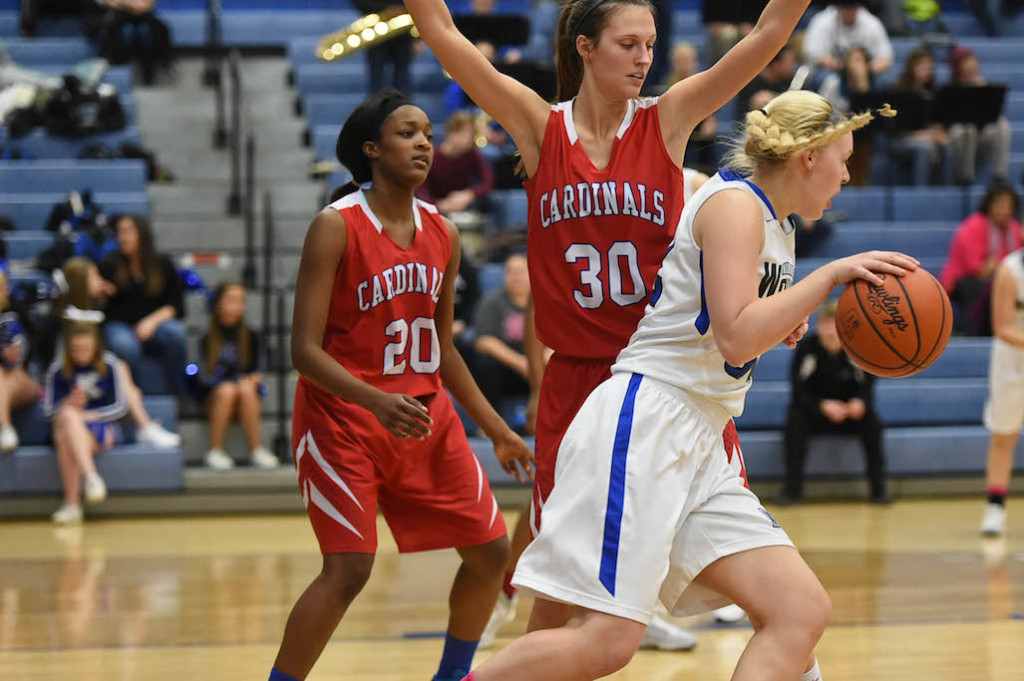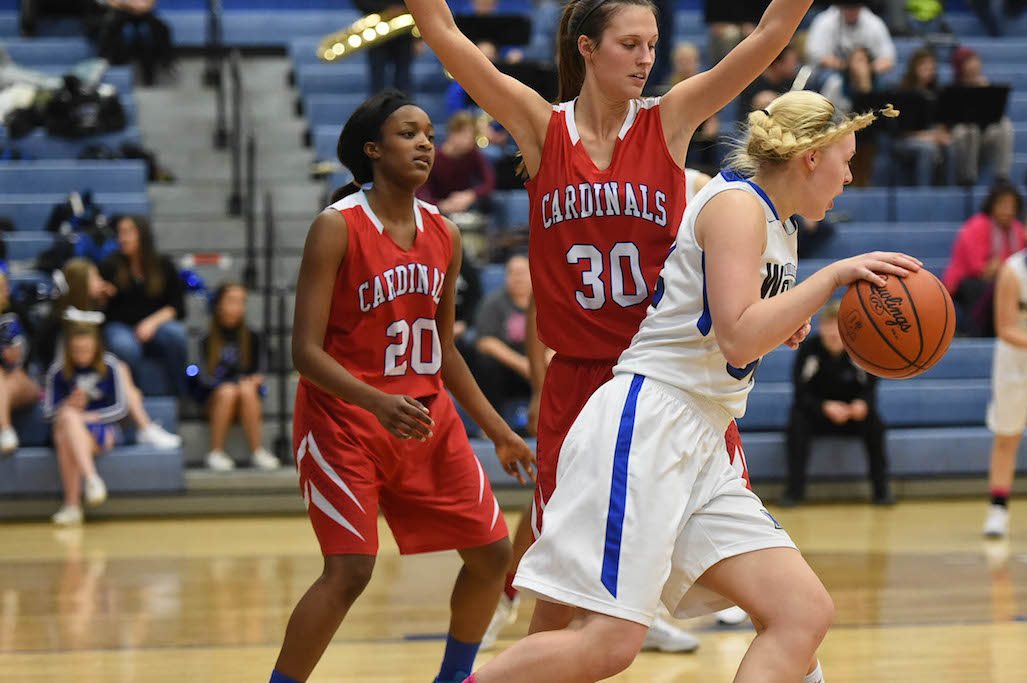 Worthington sports photographer Brenda Kerns – 614-349-8180
BATTLE of WORTHINGTON
The annual basketball match between Thomas Worthington Cardinals and Worthington Kilbourne Wolves has become quite the extravaganza and you can literally spend the entire day at the high school watching basketball games.  All five teams play – starting with the boys' freshman team early afternoon.  For a photographer, it means lots of shutter clicks and sore shoulders but it also makes for colorful photos with all of the red and blue, black and blue uniforms.  You can always count on the student section to have a unique look as well – this year it was the beach theme.
The varsity match up did not disappoint the fans with a lack of intensity or excitement either!  While the Cardinals were leading most of the game, the Wolves were ahead 34-32 with 4 minutes and 40 seconds left in the game.  
Loved seeing the stands full for this game and hope that attendance for the girls match ups increases throughout the rest of the season.  Congratulations to the Thomas Worthington Cardinals on your win over the Wolves 48-44.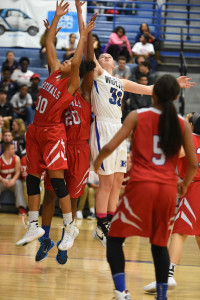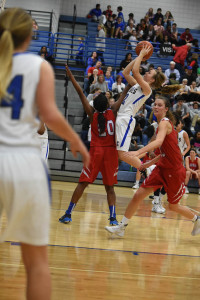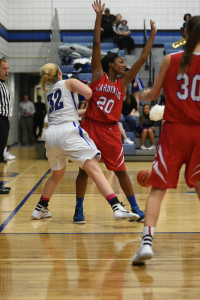 Worthington sports photographer, Brenda Kerns also specializing in Senior, Family, Newborn and Event photography.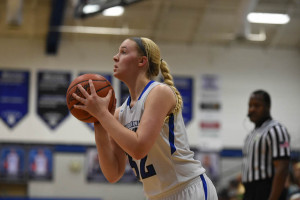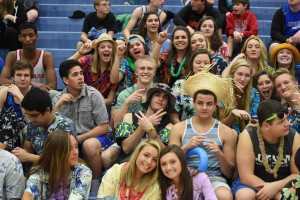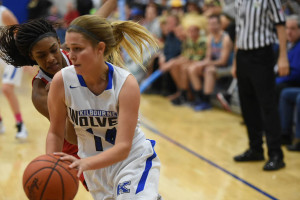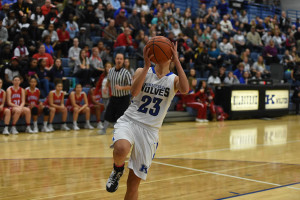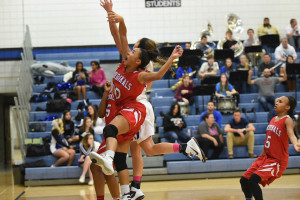 SEE MORE PHOTOS
Columbus photography services
Senior Portrait – Family Portrait, New Born – Wedding – Special Events