Senior portrait photographer Brenda Kerns
CLASS of 2017 – Greg Zinn
I have known the Zinn family for many years.  My daughter and Greg both attended Bluffsview Elementary School and enjoyed some time shooting archery for a couple of years on the same elementary school team.  I remember Greg as quiet and introspective.  Flash forward a a few (like 6!) years to our senior portrait session time and WOW!  He has grown up!  I know we all lose track of time, but Greg really surprised me.  While I knew I wasn't expecting the same quiet and introspective 6th grader I remember from years ago,  I still had a sense that I would have difficulty drawing this now-senior at Worthington Kilbourne High School Senior out.   I was wrong!
Greg was easy going, communicative, conversational and he had an eye for angles and perspective.  He made suggestions, cooperated with my directions and probably changed clothes more willingly than most 17/18 year old guys do.
Thank you for choosing me to celebrate this time in your life, Greg and mom, Tracy Zinn.  I look forward to seeing you on the football field with the marching band in the fall!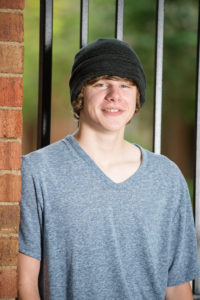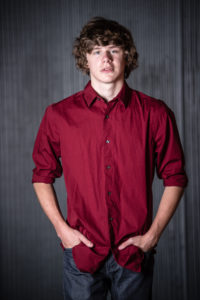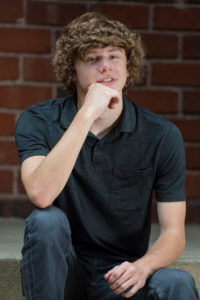 Senior portrait photographer – Brenda Kerns