Columbus Senior Portraits by Brenda Kerns
TWHS SENIOR PORTRAIT SESSION AT FRANKLIN PARK CONSERVATORY
I love photographing on location in Columbus, Ohio.  There are so many great places with colorful and interesting "backdrops".   My session last week with Thomas Worthington High School senior, Abbie Miller, was held on the grounds of the Franklin Park Conservatory on East Broad Street in downtown Columbus.  Since this  was the first time for me photographing there, I wasn't sure what to expect.  I enjoyed walking the grounds with Abbie while she grew more comfortable being the focus of attention.  I loved seeing Abbie open up and enjoy the experience!  We discovered  a variety of colorful flowers, grasses, trees and structures to photograph her in front of.
Note to self:  there are so many spots on the grounds of the Conservatory that are photograph-worthy that we need to allow more time for a photo session at the park.   We  could have easily spent an additional 30-45 minutes and not run out of new backgrounds to use. Being thrilled with the images we captured, we agreed that we had had enough after nearly 90 minutes at the park.  I will definitely return to the Franklin Park Conservatory to photographother Columbus senior portraits.
 Thank you, Abbie and mom, Trish, for asking me to spend this time with you two!  I enjoyed celebrating the beginning of Abbie's senior year with you and capturing images and an experience for you both that will last a lifetime.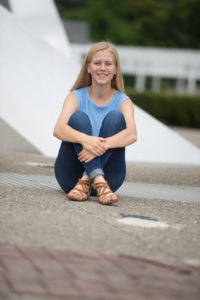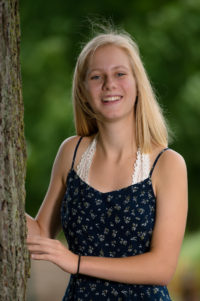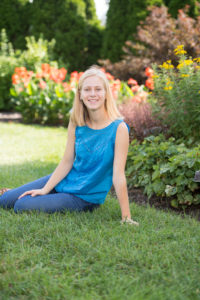 Want to schedule your Columbus Senior Portraits?  Call 614-579-8321 to discuss availability