Family Fun with Ken and Stacey
Dublin, Oh family portrait photographer
It is an honor to be asked to photograph a family more than once.  You can't help but compare both how the family has grown as much as I have grown as a photographer and a person.  The children often grow taller and sassier, the parents' eyes often seem tired or resigned. . . and as a parent I sympathize and understand all of those looks!  And I realize my photography reflects where I am in my life – when I look through the lens I can't help but bring my attitude or perspective to the photoshoot.  I recognize that in some of my more stressful times of my life my photos seem rigid or solemn.  As I prepared for the photo shoot for Stacie and her family, I recognized that this year I have a lighter spirit and hope that her photos reflect that as well.
The struggle with photographing a family for me is engaging everyone at the same time.  It is not uncommon to have 25 pictures in a row where one or more of the subjects look great, but the others are blinking or mid smile or mid sentence.   In addition, not every member of the family enjoys having photographs taken.  And this family of four was no exception.  I am hoping that Trevor will grow to enjoy being in front of the camera (can I say that his hair looks like McDreamy's from Grey's Anatomy?)  but at this stage in his young life, he had little interest in working with me to give me "the look."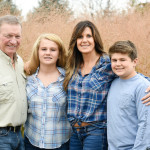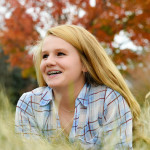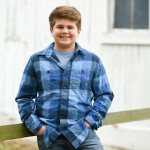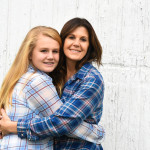 Dublin, Oh family portrait photographer Brenda Kerns – Also, serving Worthington, Columbus, Westerville, Upper Arlington, Grandview, Hilliard, Powell, Clintonville, Gahanna and more.