KILBOURNE GIRLS BASKETBALL MAKES HISTORY
Another girls' basketball season has come to a close for the Worthington Kilbourne Wolves. For the first time in the program's history, the Girls' basketball team earned a spot at the district's semi-final.   As a photographer, I am ready to wrap up the photographs and begin putting together the end of season video for their banquet, but as a not-too-objective bystander I was not quite ready for this group of athletes to move on to another sport.
 .
The game started out slowly for the 18th-seeded Wolves (down 11-0 halfway through the first quarter), but soon became a seesaw with the 5th-seeded Reynoldsburg Raiders.  Coach Jim Strode, typically smiling and relaxed on the sidelines, showed urgency in his movements and posture.  My feeling was once the athletes could relax and get into a rhythm, that they would be just fine.
 .
They were MORE than fine.  In fact the athletes sprinted off the court at half-time with a 29-27 lead over the Raiders.  The teams would continue to battle back and forth throughout the 2nd half of the game.  There were numerous times that the Wolves came from behind to tie the game, but there's nothing like the excitement of the last 3 minutes of the game when it seemed the teams would be heading into overtime.  The Wolves rallied late from a deficit of 57-49 with only 2:11 remaining in the game.   With less than 2 sec left, Kelsey Nadolson for WKHS tied the game  at 57-57. . . and, believe it or not, the Raiders hit a 3point bank shot at the buzzer to win 60-57.  I am certain I was not the only one left with my mouth hanging wide open in disbelief.  
 .
While it was an exciting finish to a hard-fought game, the girls seemed like they were not quite ready to give up this season. Many thanks to the athletes and the coaching staff for a fun and historic season – GO WOLVES!!!
.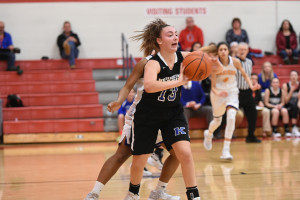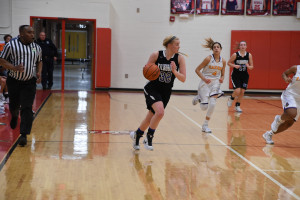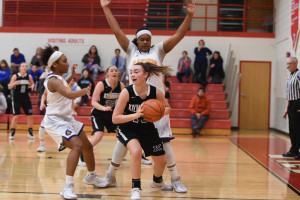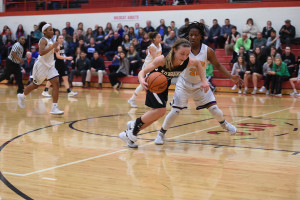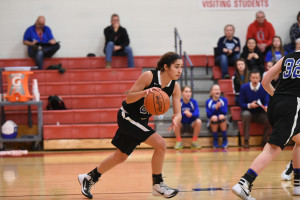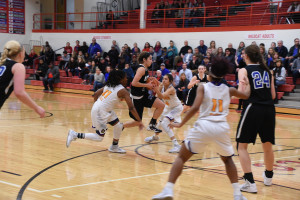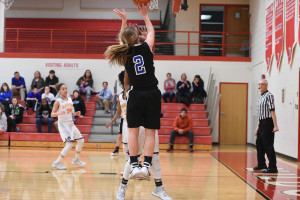 .