Senior Pictures Columbus
TWHS Senior Photo Session at the Columbus Park of Roses
Kudos to Thomas Worthington High School senior, Christina Nash, for choosing a unique location for her senior pictures!  A park that is very busy with photographers in the springtime, the Park of Roses isn't nearly as crowded in mid-August.  I was excited to spend some time with this high school student from my alma mater. . . way back then it was simply called Worthington High School.  Living in the area, I knew how much the school had grown and changed over the 30+ years since I attended.  Apparently Thomas Worthington High School still graduates some very well-rounded students, like Christina!
We nearly had the park to ourselves on this especially hot and humid weekday afternoon in Columbus.  We were watching the weather radar on our phones and trying to gauge exactly when the raindrops would hit.  While I am not a fan of thunderstorms (nor is my camera), Christina kept her calm and focus on what we were trying to accomplish; that is, images that capture WHO she is.
I appreciate clients who are willing to try some different "poses" and "angles" and clients who don't hesitate when I ask you to change your clothes "just one more time".  Thank you, Christina, for being that type of client.  And thank you too to mom, Patricia, for spending time with me and my camera at the park and taking some extra time to smell the roses!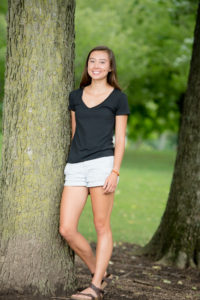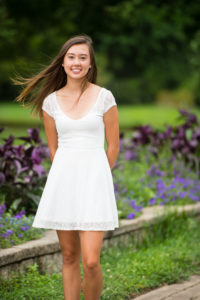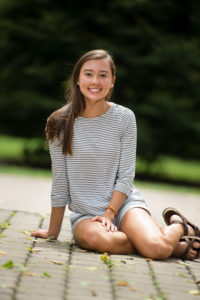 Senior pictures Columbus by photographer Brenda Kerns