Senior Pictures Columbus Photographer
Lucky Me – Senior Photo Shoot on Pelee Island!
Most days I wake up feeling very fortunate to spend my "work day" doing what I love to do. I photograph people and events, typically on happy occasions.  I am energized by photographing athletes competing in any sport.  I love capturing the interaction between couples in engagement photo shoots and maternity sessions.  Corporate and social media headshots are fun too.  This year my only daughter, Hannah, is a high school senior and I am overwhelmed figuring out how to approach her senior portrait session.  When a dear friend of hers, Mike, asked me to photograph him for his senior pictures on location in Pelee Island, Canada, I of course jumped at the chance.
Now traveling to Pelee Island is not necessarily the easiest thing to do.  The new travel regulations require a U.S. Passport, which meant we had another stop in Detroit to update Hannah's expired one.  Then it's either a quick flight or longer ferry ride over to Pelee Island while making certain you  coordinate with their limited transportation schedule.  But once you have arrived, you can forget the rest of the world.
I had an opportunity to photograph both Hannah and Mike using the unique backdrops that Pelee Island offers.  While their friends floated on rafts, we found colorful fields of flowers and a remote barn to photograph in front of.  Even captured some images in front of an old church that was being torn down and moved.  Some of my favorite images were captured in the early evening at the local winery.  Of course we also spent time along the water's edge in the sand and sun.
  While my trip was short, only long enough to squeeze in two lengthy photo sessions, the images and memories we all have from our time on Pelee Island will not be forgotten.  Thank you, Mike and mom, Amy, for asking me to capture those special memories for you!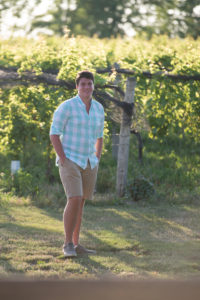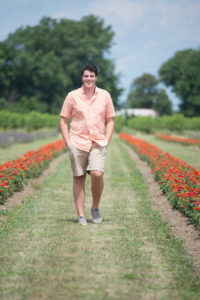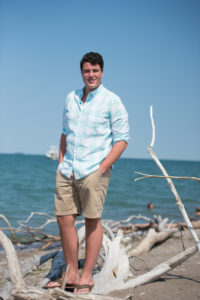 Still need your senior pictures scheduled?  Call 614-579-8321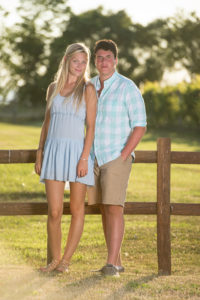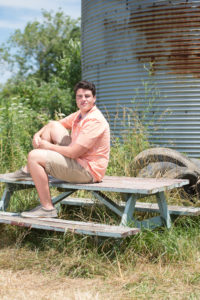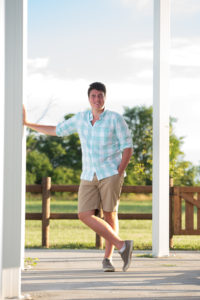 Add a Vimix to your senior portrait session