One of the initial questions I ask clients when scheduling their portrait session is WHERE do you want to be photographed?  I have compiled a list of some of MY favorite Columbus portrait locations.  What's missing from my list?  Please feel free to comment on this blog post below and let me know a favorite place of yours.
FAVORITE COLUMBUS PORTRAIT LOCATIONS (and surrounding areas) Part One
I love working with a high school senior in their own city, photographing on the streets of their "downtown" businesses.  Not only is it convenient for the families, but there is a sense of familiarity for the graduating senior too.  I look for as many different spots as I can find to photograph . It only takes a small patch of color in the background to make it an interesting photo.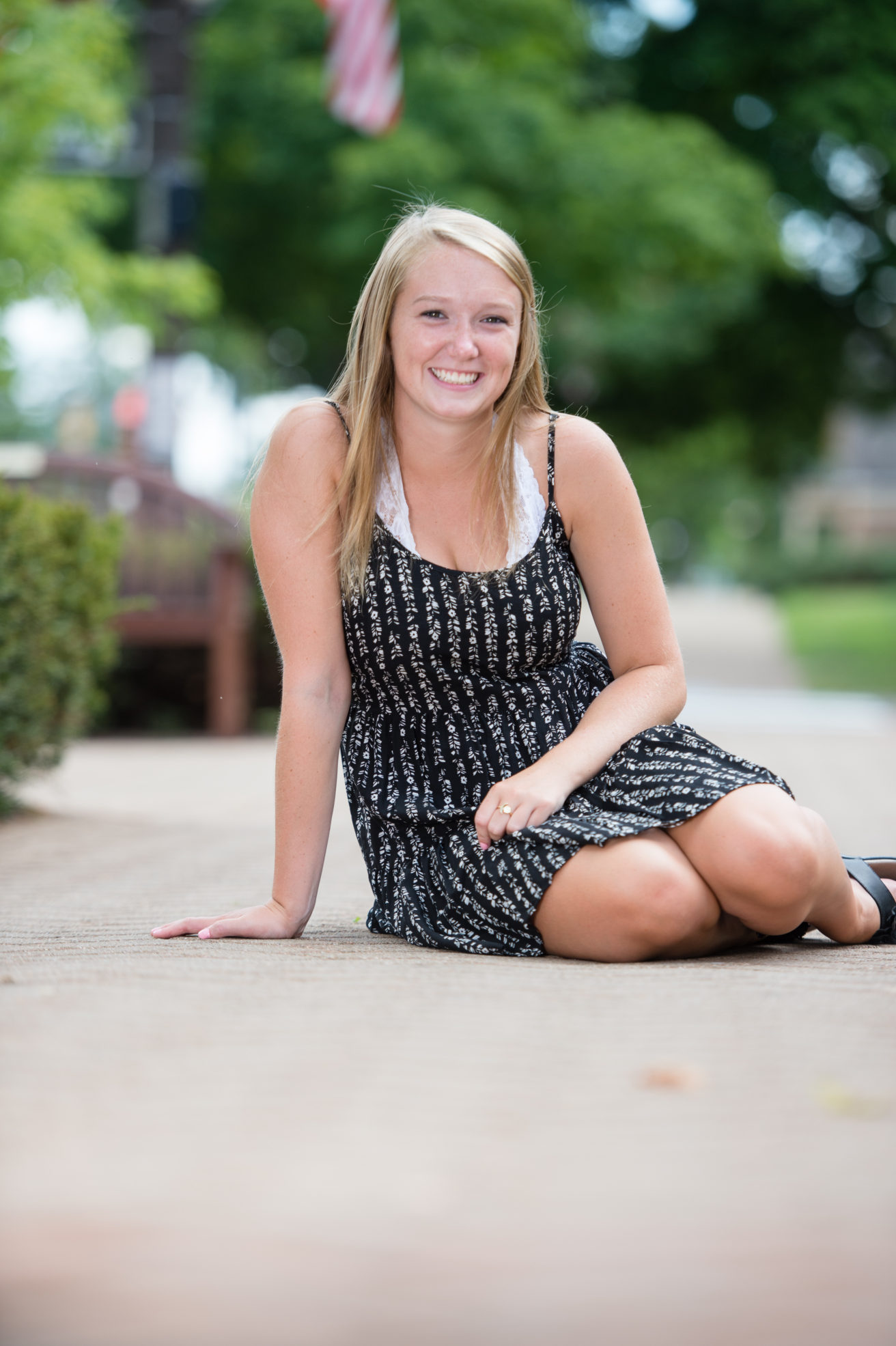 Inniswood Gardens is a favorite amongst photographers and seniors alike.  It is a very large park that has a variety of areas to use.  Depending on the day and time of year, you may find Inniswood to be full of photographers waiting patiently with their clients to get the right angle for their shot.  Always check the website too – there are often special events going on there.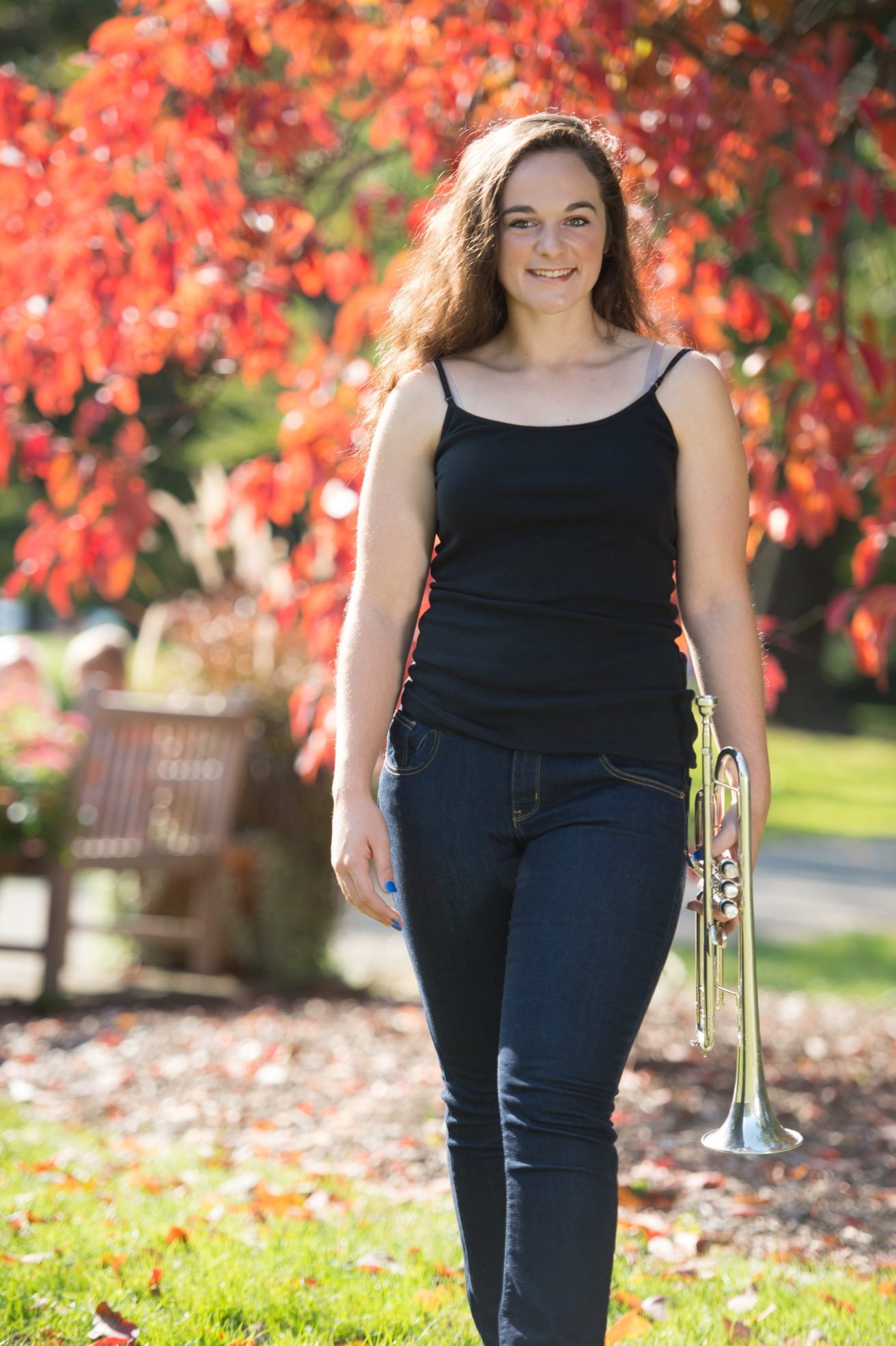 This is another Westerville area park that has beautiful, natural backdrops.  It is popular for weddings, family reunions and special events so I try to avoid Saturday and Sunday afternoons.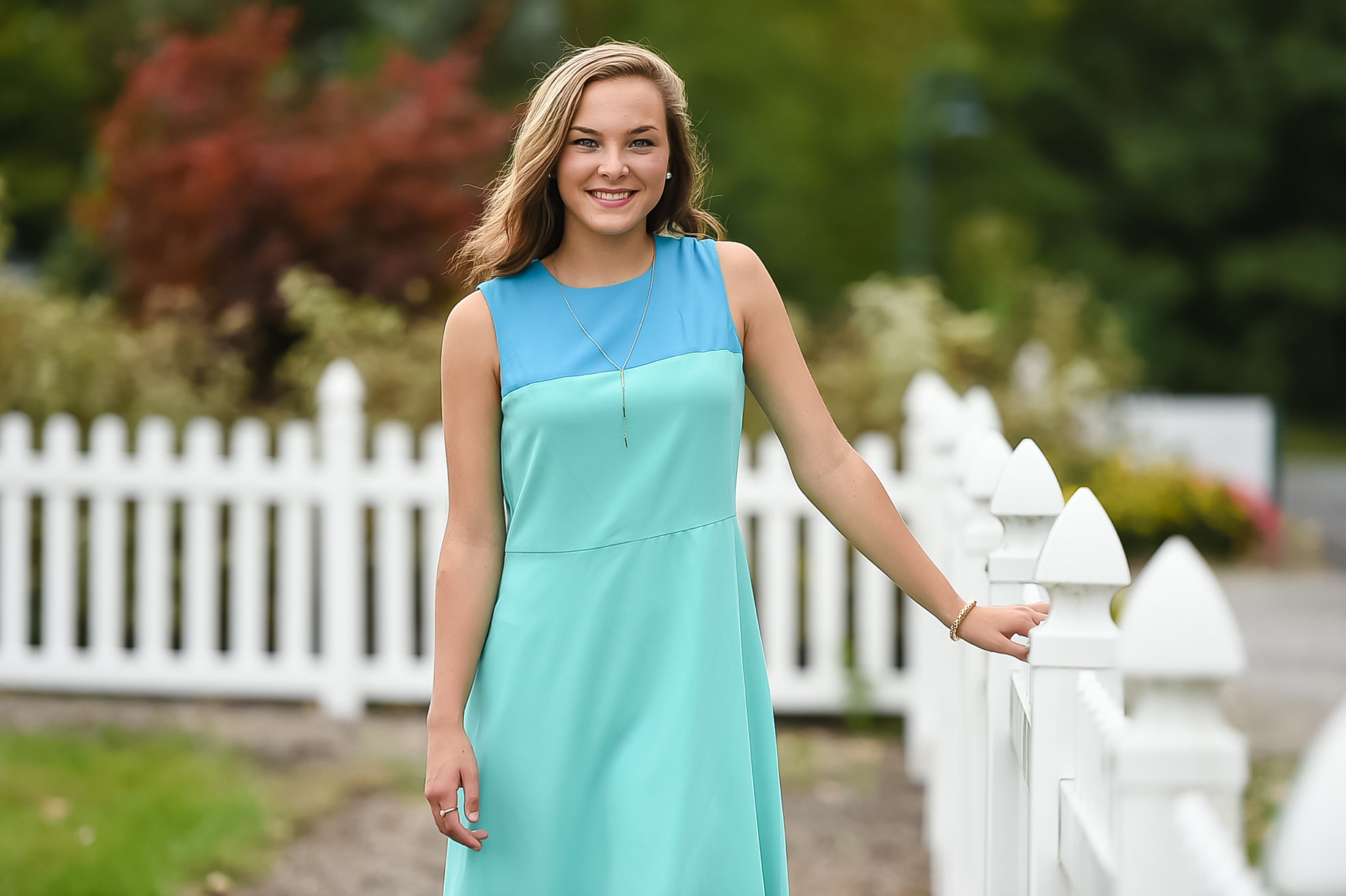 Highbanks is a great park for the outdoorsy seniors.  There are natural trails, paved trails and boardwalk areas to find if you are willing to hike a bit.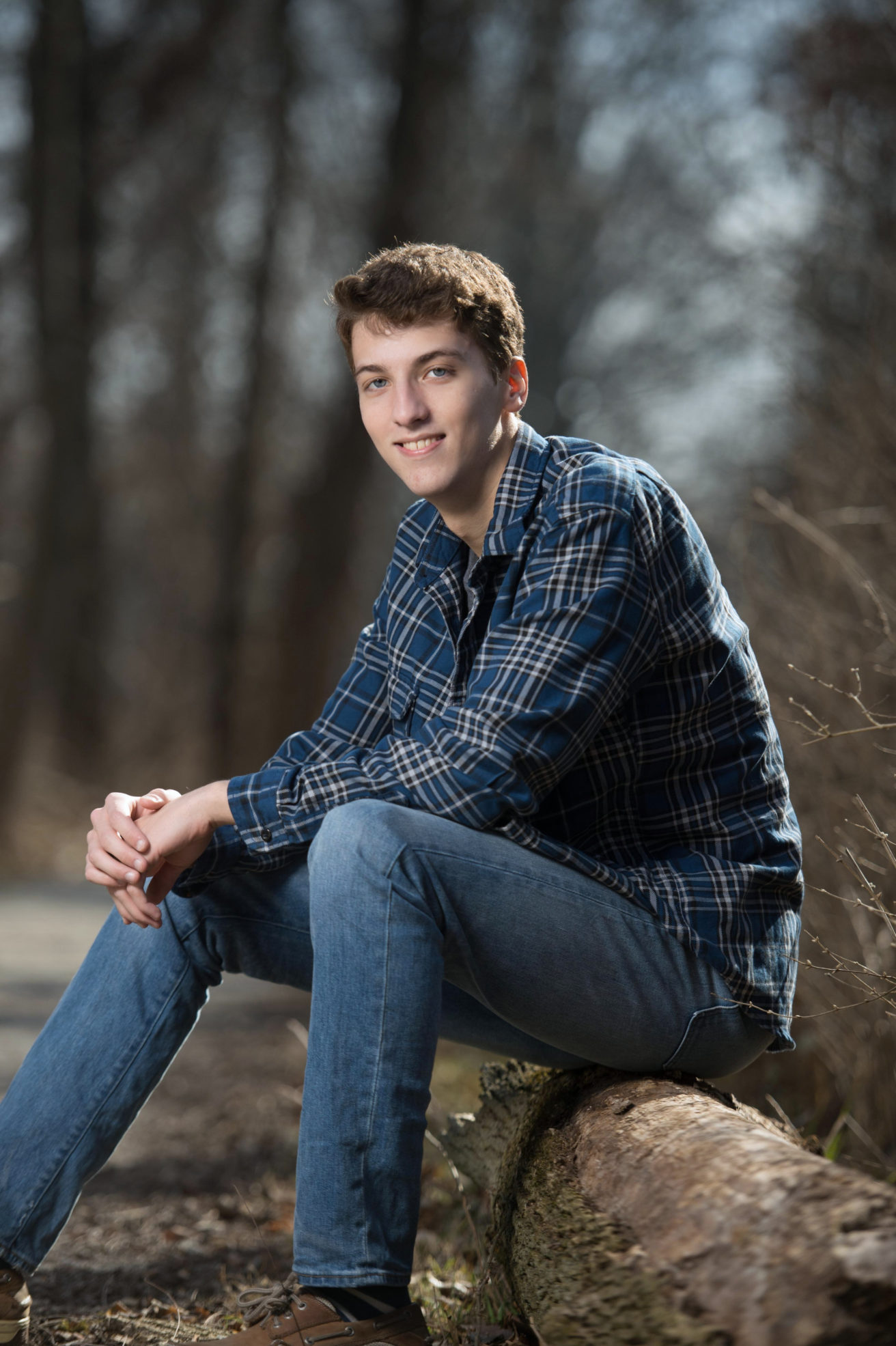 Love, love, love photographing in an urban location like the Short North!  There's natural energy you can feel and a multitude of city backdrops to use in your images.  I always find something different during my sessions in the Short North.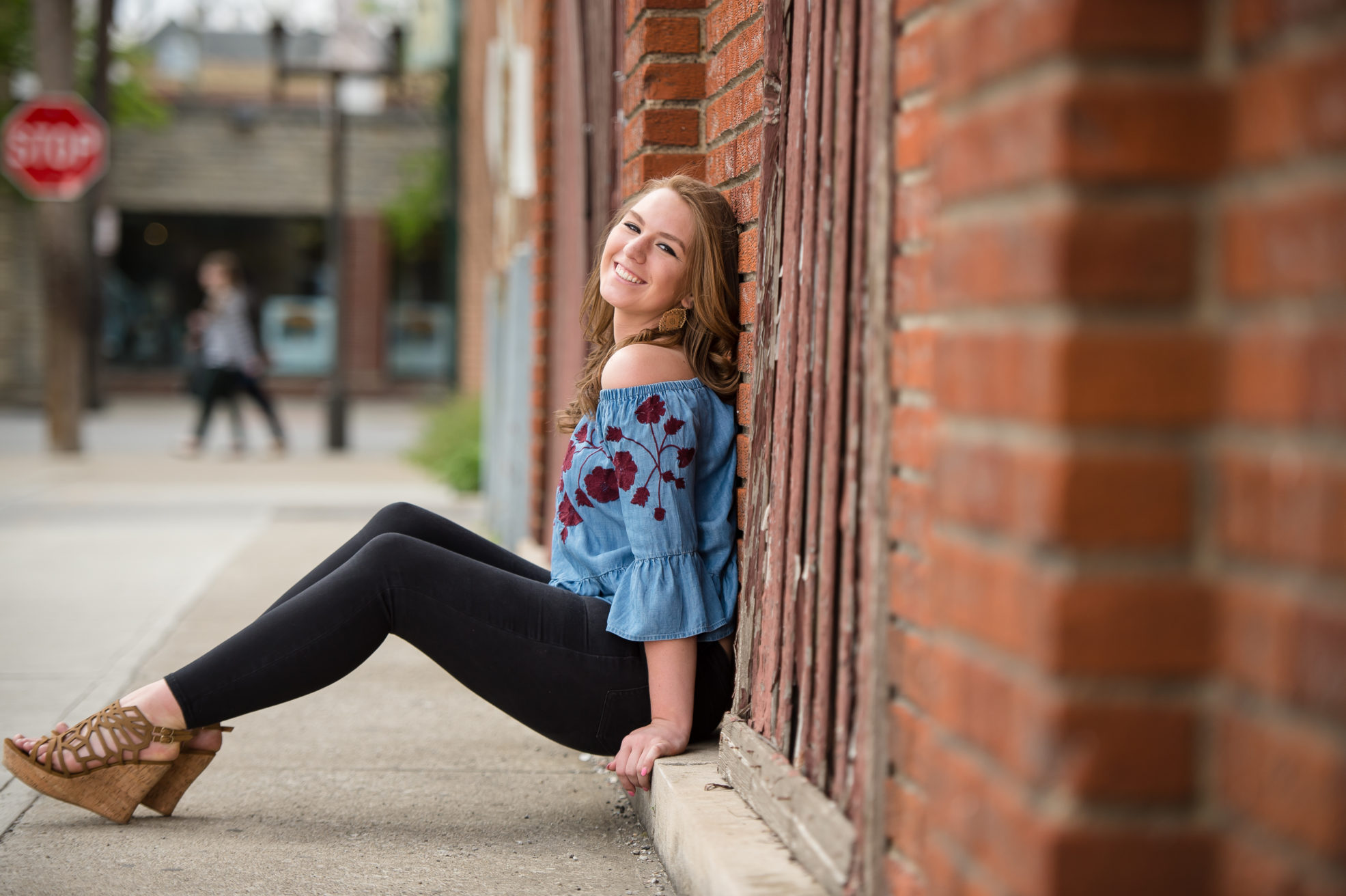 Like the Short North, the Arena District is another favorite of mine.  Be prepared to walk a bit, because there are so many great backgrounds to find to utilize.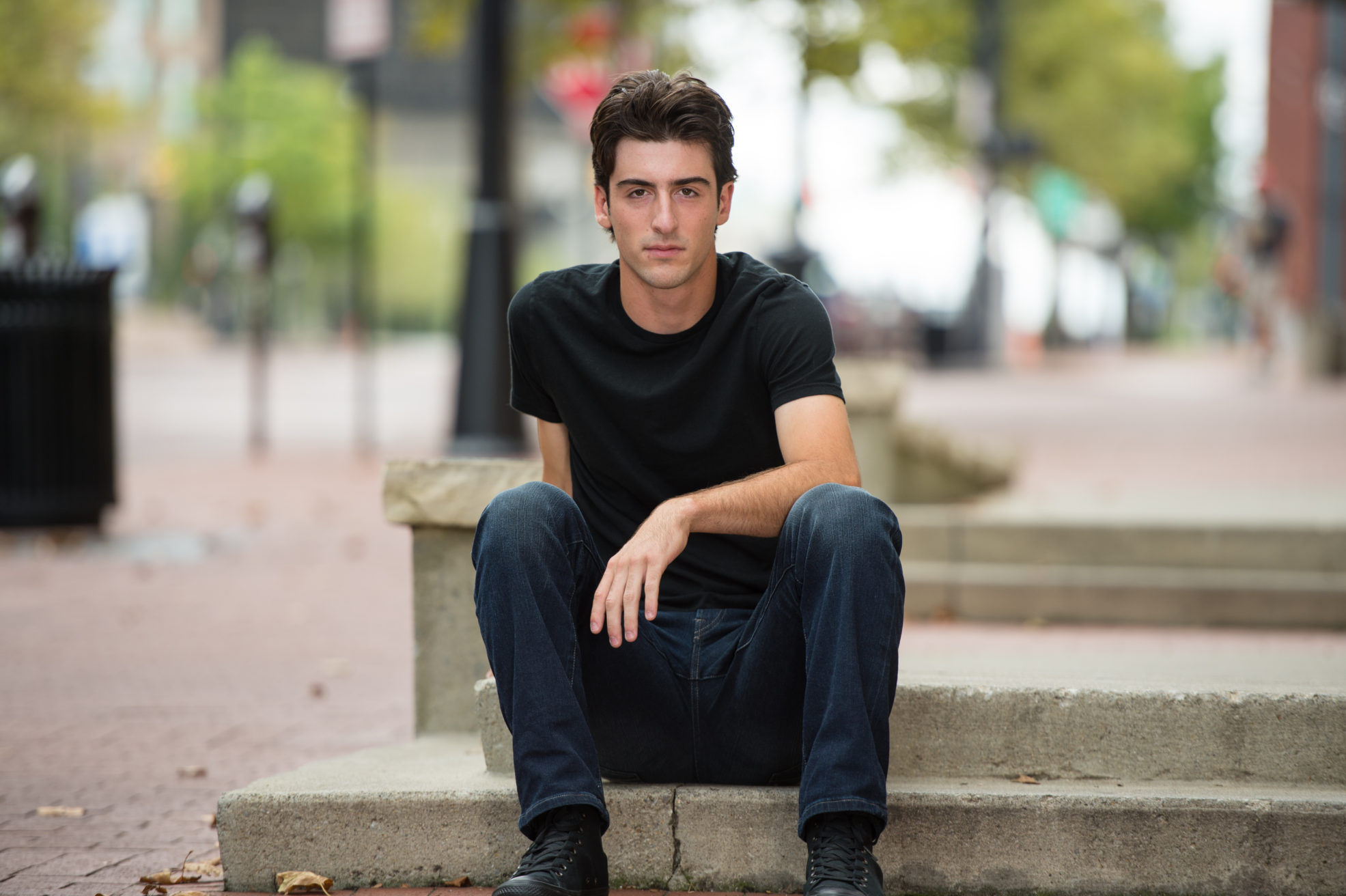 VACATION SPOT
Does your family have a favorite vacation spot?  It's perfect for senior pictures!  Family vacation is the perfect time to have a senior portrait session.  Talk to your photographer about capturing some memories on location!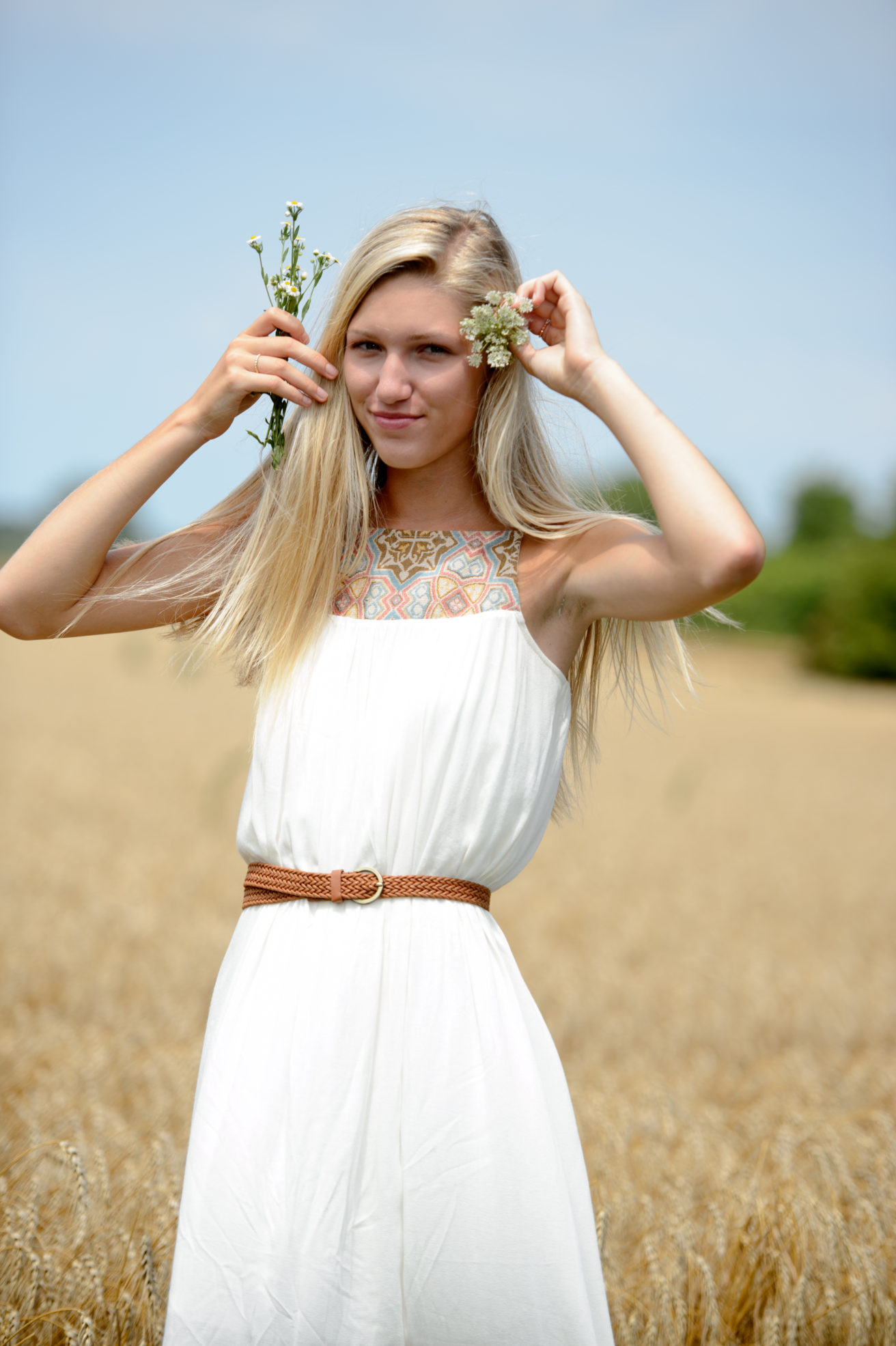 GOLF COURSE
Incorporate your hobbies with your senior portrait session.  A golf course offers beautiful landscaping for a natural backdrop.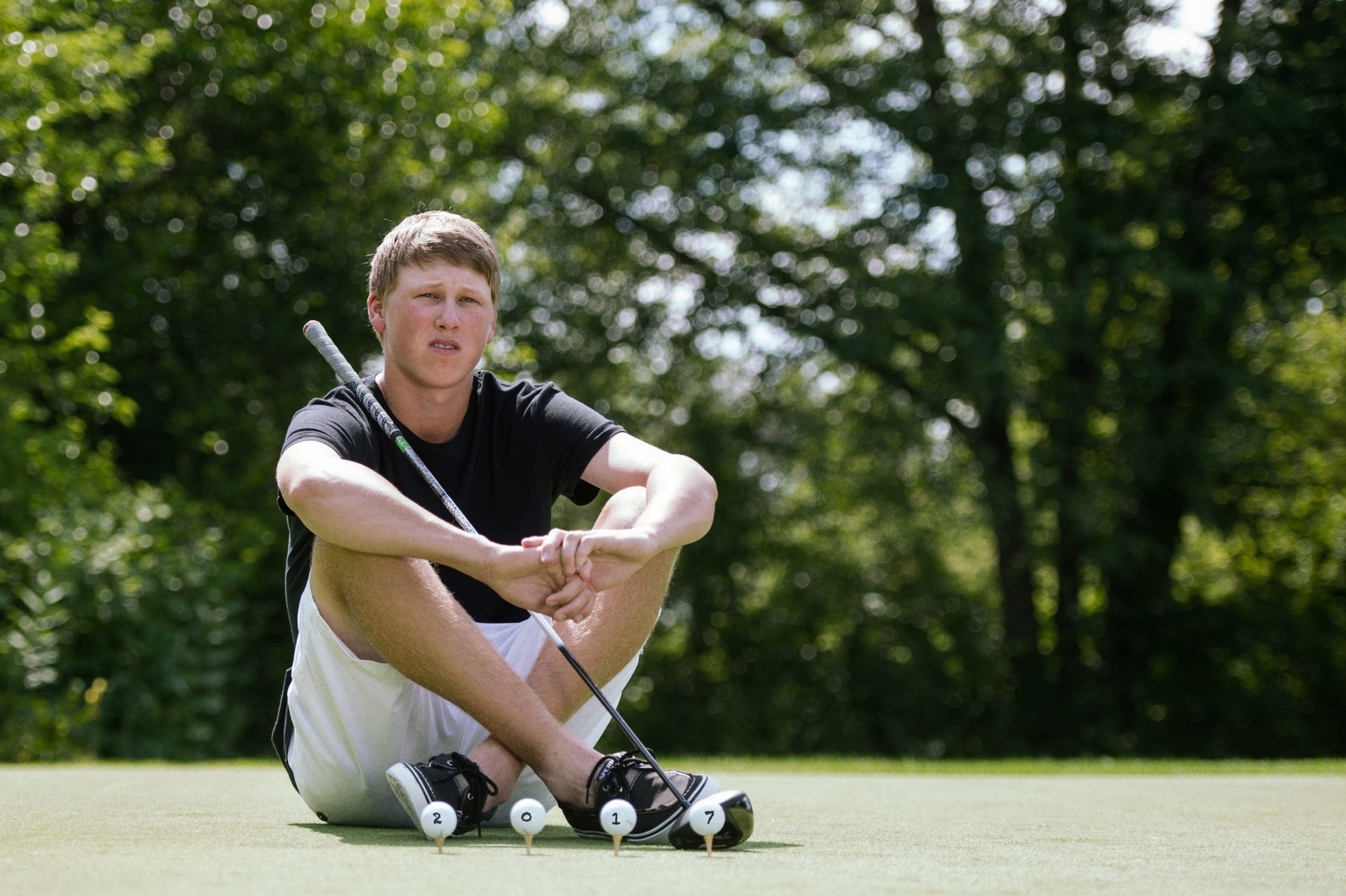 Creekside in Gahanna has a nice mix of an urban and park setting.  This area has been growing in popularity and can be very crowded.  I schedule my sessions late morning during the week if possible or early on Sunday mornings.

DOWNTOWN
Downtown ANYWHERE is a great option for senior portraits.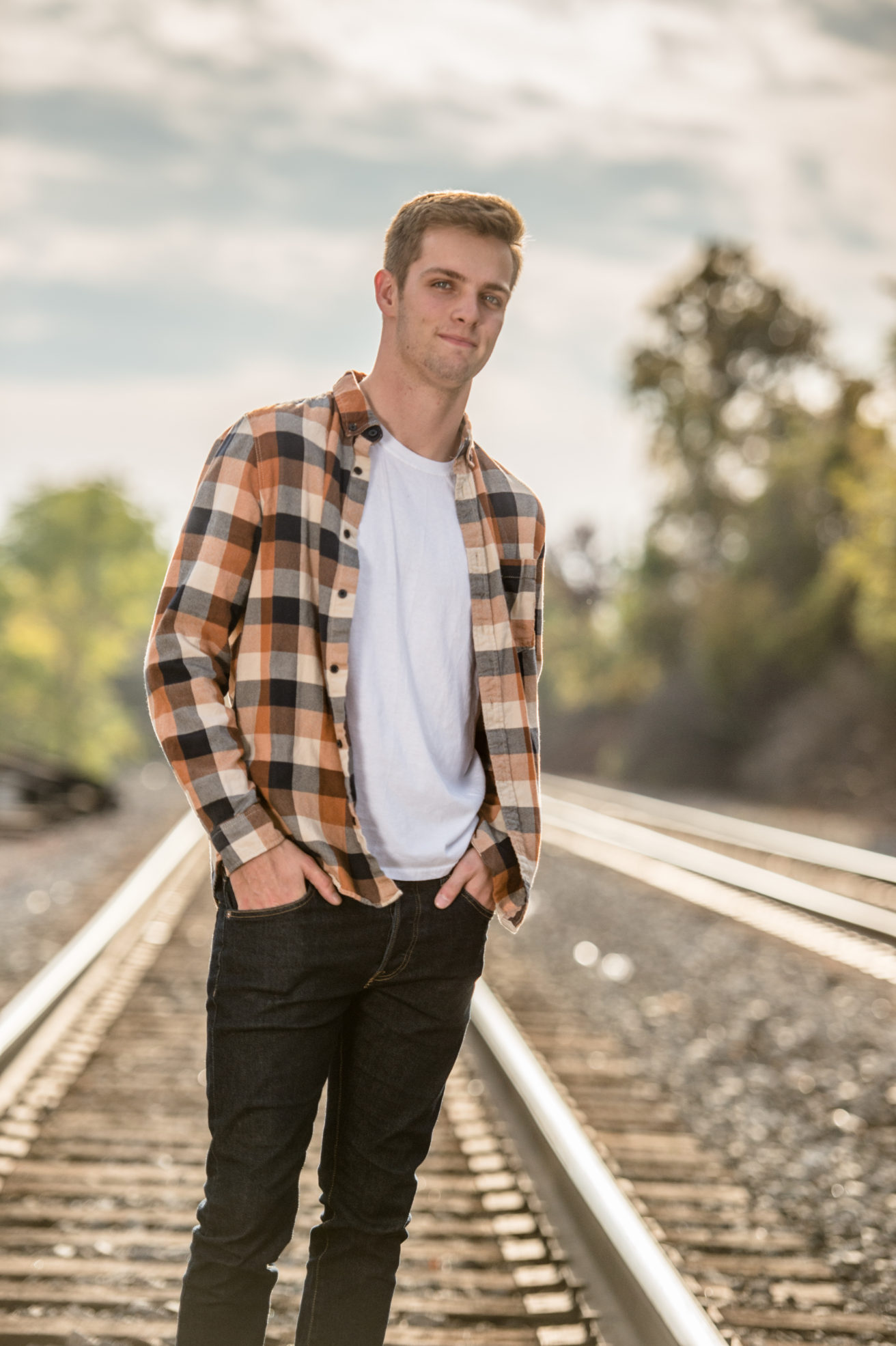 Check their online event calendar before heading to the Audubon Center to make sure there is no organized event taking place, but this park is manageable in size with a good variety of natural backdrops to use.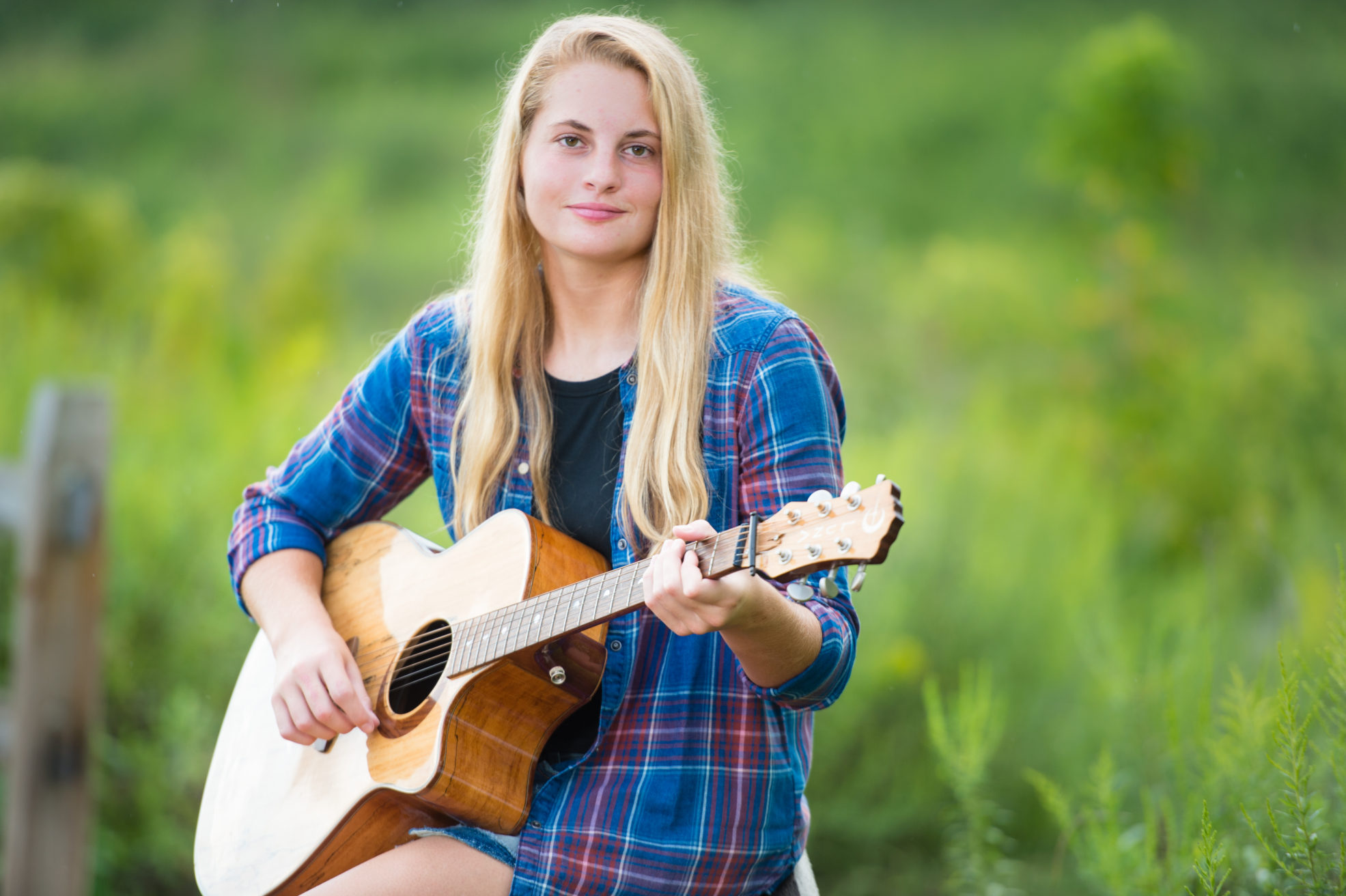 THE OHIO STATE UNIVERSITY
If your client has selected and been accepted into their college of choice, it is fun to photograph them at their new school.  Of course The Ohio State University has so many great spots to photograph.  This was taken at the Lane Avenue Bridge.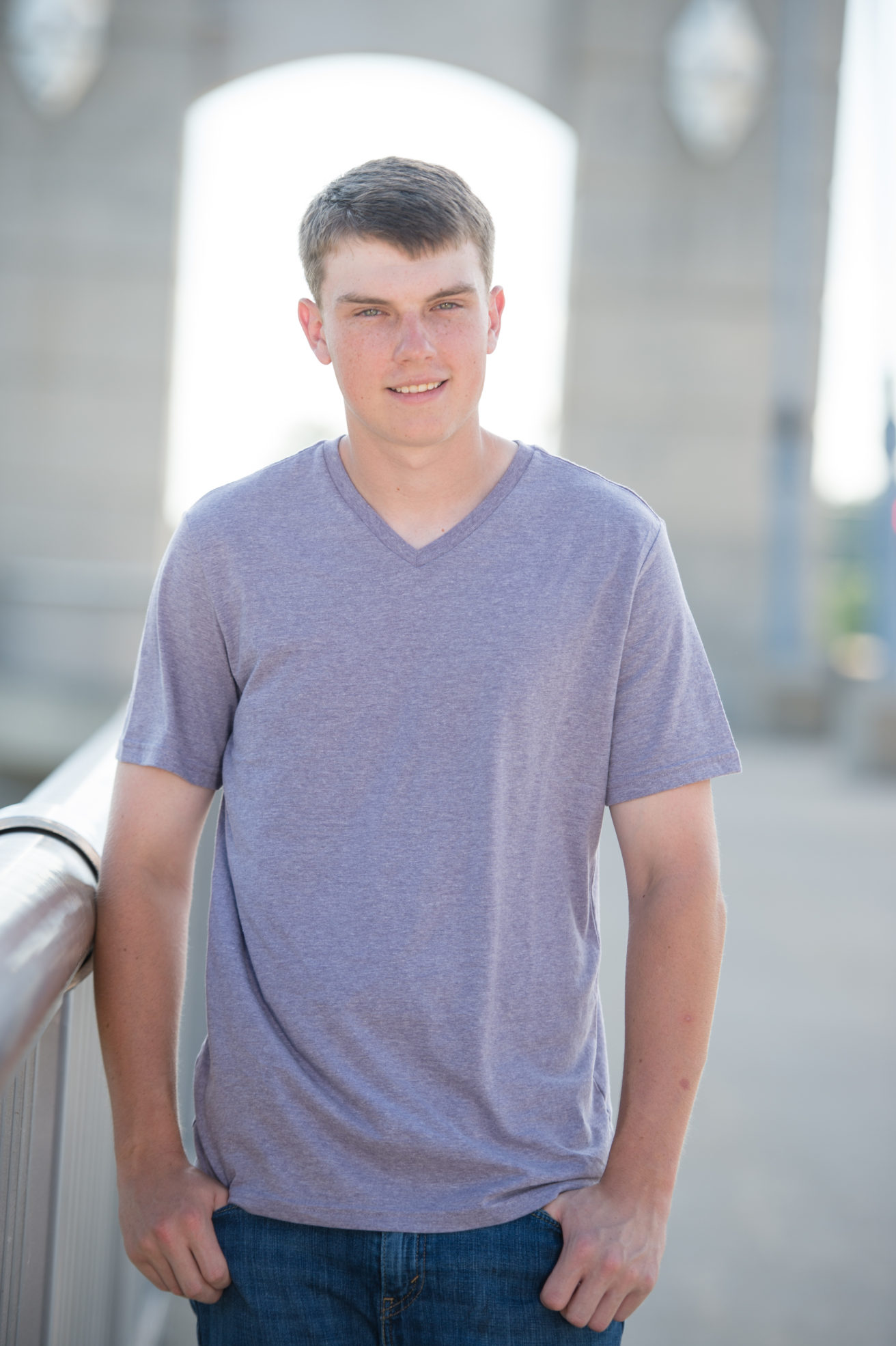 Where do you want to be photographed?  Stay tuned to read PART TWO of my favorite Columbus portrait locations.   If you have a location suggestion to add to the list, please do!