OUTDOOR WEDDING POWELL, OHIO – STEPHANIE & ED
I was thrilled to be asked to photograph Stephanie & Ed's outdoor wedding. . . even though it was in August.  In Ohio.  I love using the natural light to photograph couples, but was honestly concerned that an outdoor wedding in August in Ohio would either bring hot sun and humidity or pop up thunderstorms.  The stars were aligned just right, though, and Stephanie & Ed enjoyed a perfect afternoon with their families and friends in attendance to celebrate their union.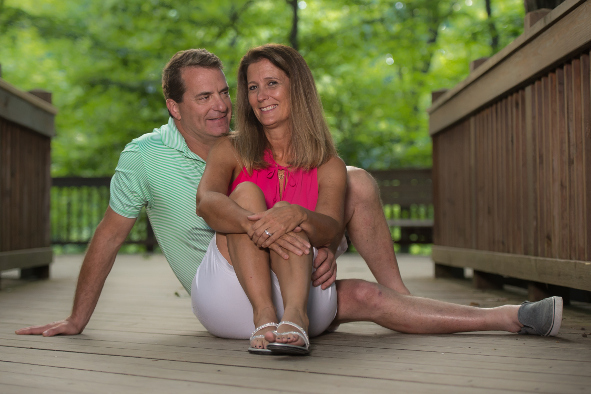 Stephanie & Ed grew up in Wheeling, West Virginia and dated in high school years ago.  They kept in touch over the years but life took them their own separate ways.  Fast forward 20 some years and Stephanie & Ed found each other and it was as if they were in high school again.  They didn't waste too much time once they were reunited.  Engagement in February – wedding in August!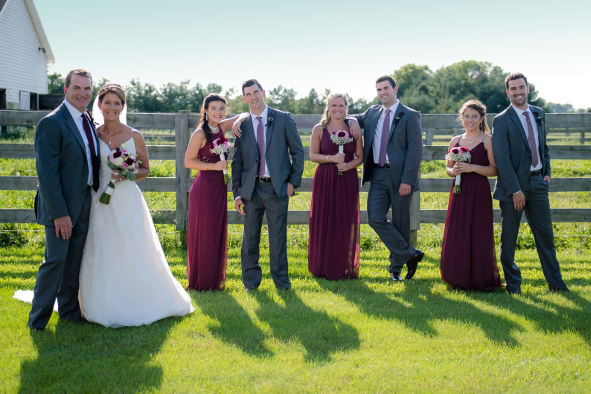 The ceremony was casual and fun, personal, touching and even humorous at times.  They included all of their children in the ceremony (5 between them ), dear friends officiated and all of the event was hosted at a friend's private home in Powell, Ohio. Stephanie & Ed each wrote and recited their vows, Ed reading his from his iphone.  Not an easy task given the sun glare!  The symbolic unity candle lighting was adapted to be a family unity candle as Stephanie lit the candles of Ed's children and Ed lit Stephanie's daughter's candle.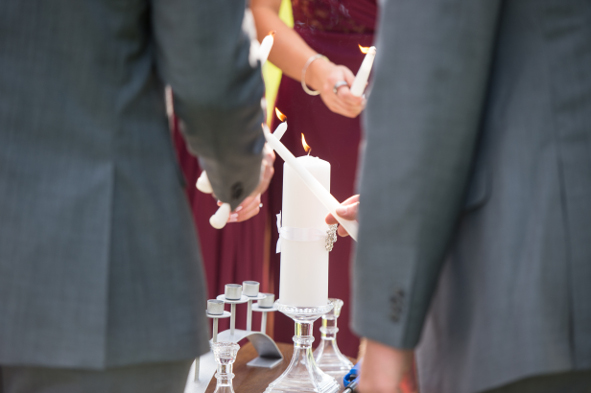 Dinner, dancing and celebrating continued into the late evening.  DJ Rick Web hosted the "Newlywed Shoe Game" and clearly Stephanie was the winner!   Thank you, Stephanie & Ed for having me capture these moments for you.  It was a special evening for all of us witnessing your expressions of love.  I wish you both many years of happiness together!