Senior Portraits Athletes

Senior portraits athletes – some of my favorite senior portrait sessions are of senior high school athletes.  From baseball senior pictures athletes to volleyball players and water polo enthusiasts, consider adding your sports gear and passions to your senior portrait session.
Worthington Kilbourne High Senior, Brayden Carter, showed up for our senior session earlier this week well prepared.  He (or his mom, more likely) gathered six of his team hats, a bat, glove and his varsity letter jacket and brought them to our session in the Short North.  Since baseball has been such an important part of his high school years at Kilbourne High School, it makes sense to include these items in his images as a reflection of all the time spent playing the sport he loves.
Baseball Senior Pictures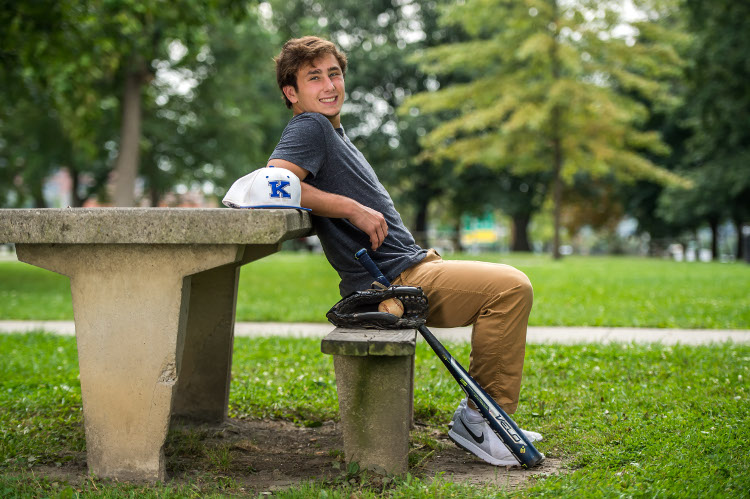 Senior Pictures Athletes
I first met Brayden and his family on the baseball diamond at Worthington Kilbourne High school.  For the past few years I have enjoyed photographing the baseball team and getting to know the athletes pretty well.  Of course capturing an image of their home run or stealing bases is a totally different task from taking their senior pictures.   I am always honored when an athlete asks me to spend one-on-one time with them and photograph their senior year pictures.   It is such a special session for us both.  It is my goal to capture images that reflect the uniqueness of each senior.  I want their mom, dad, family members and friends to say, "that's soooo Brayden!" not "wow I didn't recognize Brayden."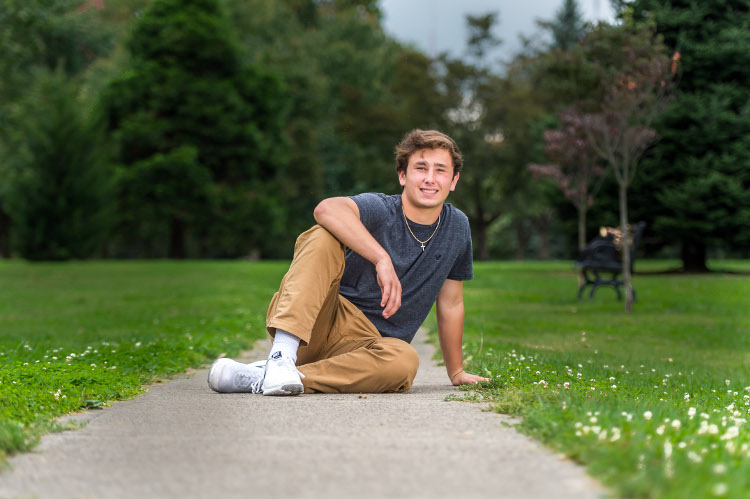 Our session images were not ALL about baseball.  We walked through Goodale Park to have some pictures in a park-type setting. Then we ventured down the alleys of the Short North area to have more of an urban feel.  I enjoyed talking to Brayden about his future plans after high school.  Brayden is still evaluating opportunities to play baseball in either a D2 or D3 Ohio college and is looking forward to his final baseball season with the Wolves.
Thank you, Brayden, for including me and Caught My Eye Photography in your senior portrait session.  It has been a pleasure photographing some of the many hours you have spent on the baseball diamonds at Worthington Kilbourne High school these past few years.  I hope that you see YOU in your senior images!  I do!
Back to Blog Page